about
---
The firm of Mersi is concerned with the electroplating of metal parts and metallized plastic parts with noble metals (such as gold, silver, palladium, ruthenium) and the removal of galvanically or chemically applied metal coatings from components as well as the development of the processes necessary for these tasks.
We have been carrying out galvanic coatings at the address Wurlitzergasse 36 since 1952; since 1975, the enterprise specializes exclusively in precious-metal coatings.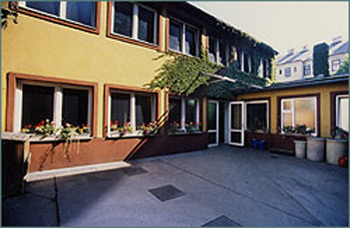 references
---
The firm of MERSI works for many well-known Austrian manufacturers of lamps. For this reason, you can see lamps decoratively gilded by us in such different places as: Redoutensaal of the Vienna Hofburg (Imperial Palace), Konzerthaus, ANA Grand Hotel, Casino Baden, the Kremlin in Moscow, the Haram mosque in Medina, and in the lobbies of many first-class hotels all over the world.
The following list can only be considered an excerpt.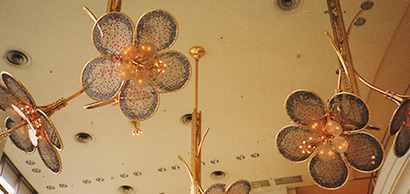 Sogo blossoms, lamp sculpture for the Sogo department store in Kuala Lumpur, gilded by Mersi in October 1993.

The stems of the blossoms are curved from brass tubes in one piece dia. 90 mm, 3 300 mm extended length.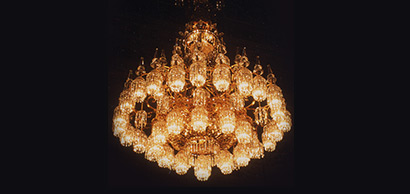 Big chandelier in the Redoutensaal brought to shine again by the firm of Mersi in 1996 after a devastating fire in 1992